Our PROVEN Bank prepaid card is easy to use and reloadable! You can load your money on your card and use it right away.
Features
We will happily assist you with selecting the type of account that best suits you.
VISA Global Service
Emergency Replacement card
Emergency Cash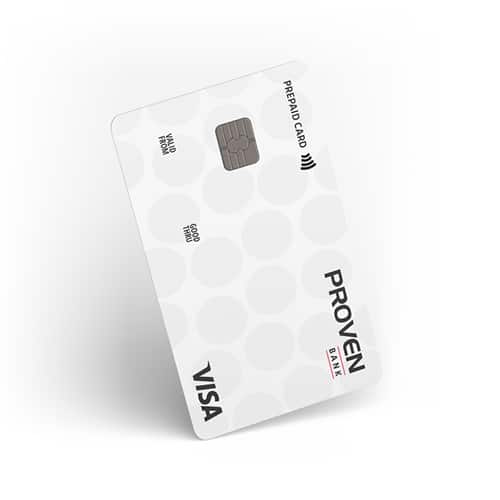 Please send your application form to
info@provenbank.com
for processing by one of our experts.
Benefits
VISA Global Service
VISA Global Service provides emergency card-related assistance, anytime, anywhere, via one toll-free phone call.